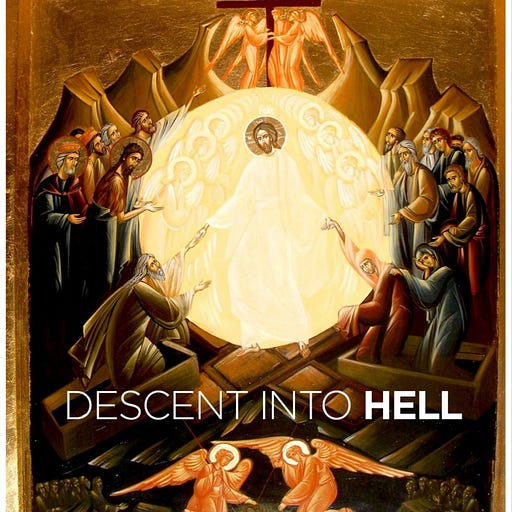 Jan 1 • 1HR 23M
Rebaptism: How Rigorism is Deceiving A Generation of Young Men
A conversation with a former rigorist
An Orthodox Christian explores the dark, cavernous underworld of the human experience. Interests include gender ideology, detransitioning, patristics, Eastern Orthodox Theology, philosophy, music, memes, pop culture, and more.
How should the Orthodox Church receive Protestants and Catholics? By baptism, chrismation, or declaration? Zac, self-proclaimed reformed rigorist, talks about his story of nearly lapsing into the Old Calendar Church and why thinks sacramental rigorism is both dangerous, a-historical, and indefensible from an Eastern Orthodox perspective.
Alternatively you can watch this conversation on YouTube or listen to it on Spotify or Apple Podcasts.
More on the topic:
Check out our comprehensive article about this issue of rebaptism: Rebaptism: Patristic Consensus or Innovation?
Other Articles worth reading:
Sacramental Rigourism: Tradition or Modern Phenomenon? – by Vladislav Yakovlev
Why I Don't Support Re-Baptism – by Codex Justinianeus (Ancient Insights)
Concerning Baptismal Form – by Codex Justinianeus (Ancient Insights)
On the Question of the Order of Reception of Persons into the Orthodox Church, Coming to Her from Other Christian Churches – by Archimandrite Ambrose Pogodin
The Limits of the Church – by Fr. Georges Florovsky.
Can You Baptize Without Baptism? Review: The Ecclesiological Renovation of Vatican II by Fr. Peter Heers – by Fr. John Cox.
Want more? Sub to our other channel, where we look at Orthodoxy in-depth, it's difficulties, it's politics, and more – including the struggles of life with children, special needs, chronic illness, LGBTQ detransitioners, and more: https://www.youtube.com/channel/UCW43YVoETZaY38IERJuu3Pg